Laser Cutting
Posted:

Laser cutting with plywood, acrylic glass, or paper can be fun! In this post, I'll share which laser cutter I bought last year, what I created so far, and what I learned along the way.
While 3D printers look interesting, working with wood (instead of plastic) appeals more to me. So I decided to buy a laser cutter instead of a 3D printer last year. I went for the Mr Beam II Dreamcut. It's a bit pricey, but I wanted something without any hassle and without needing some cloud connection (Mr Beam provides an offline web UI in the local WiFi). Delivery and unpacking was very smooth. I also ordered a pack of 3mm plywood to get started. Here the Mr Beam in action making some plywood box walls: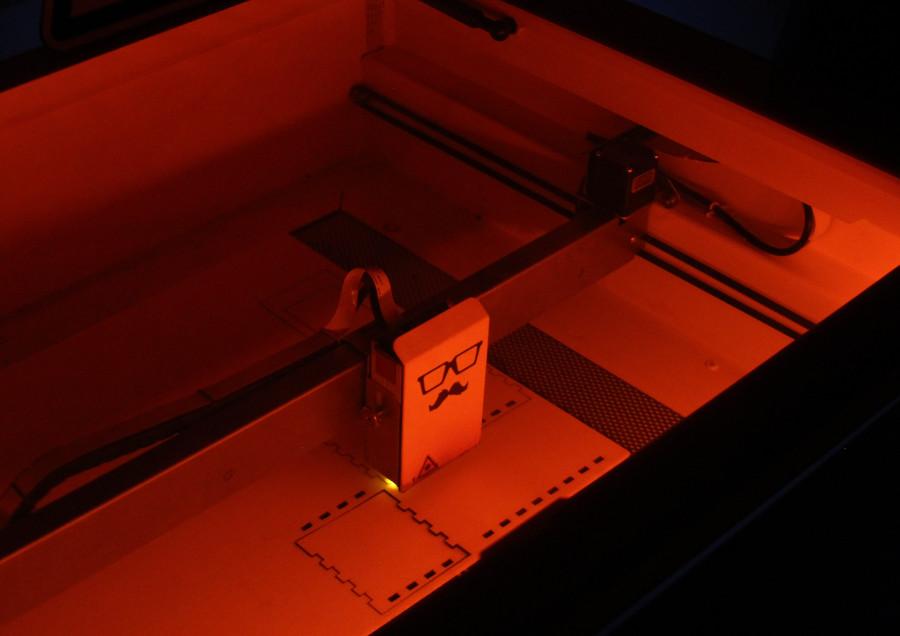 Laser cutting produces a lot of bad fumes from the burned material. Plywood smoke is no fun to inhale. Mr Beam offers an air filter system for €690 to operate indoors. I decided to not buy the Mr Beam air filter, but instead use the provided tube and build an adapter to push the exhaust out through a metal "window". So my first laser cut project was the air outlet adapter.
First I generated a box in the right size via the boxes.py website (online SVG generator for laser cutting). Then I designed the rest of the air outlet in Inkscape on Linux: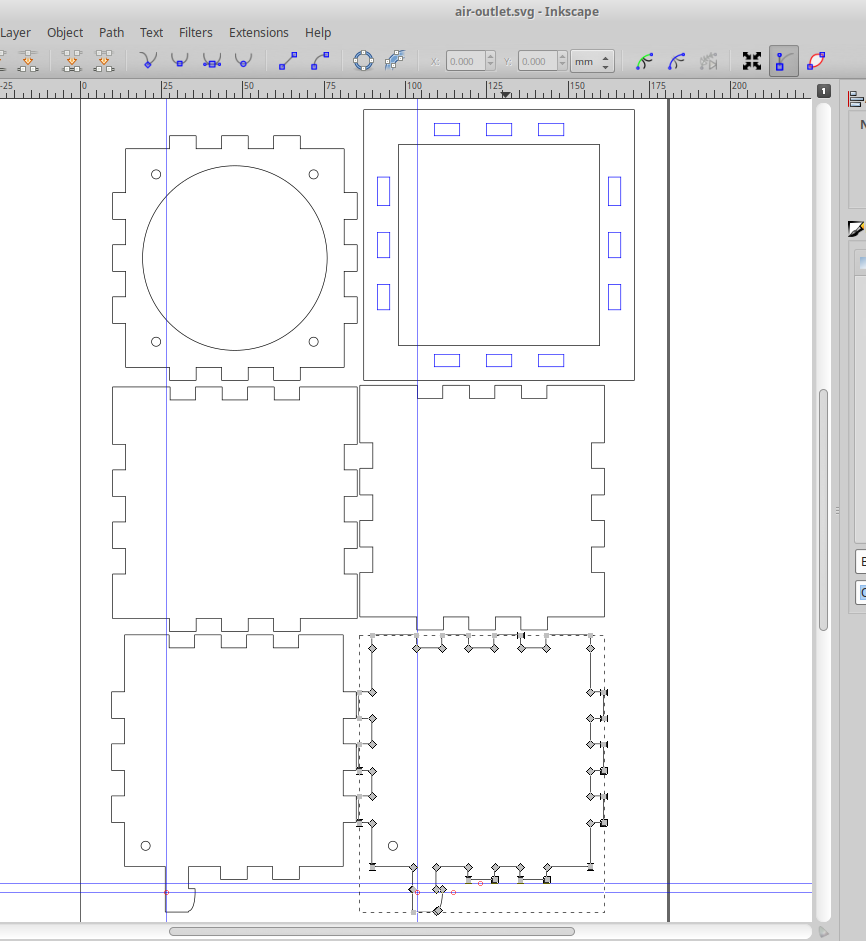 This went pretty smooth considering it was my first laser cut project. The finished air outlet looks like this: